Entwickler bestätigt: Crash Bandicoot N.Sane Trilogy ist schwer
Die Crash Bandicoot N.Sane Trilogy sorgte für Fans der Platformer für reichlich Nostalgie. Während die Levels und die Charaktere reichlich gute Erinnerungen hervorrufen, gibt es einen Aspekt, der die Spieler ein wenig überascht. Da Memes manchmal mehr als tausend Worte sprechen: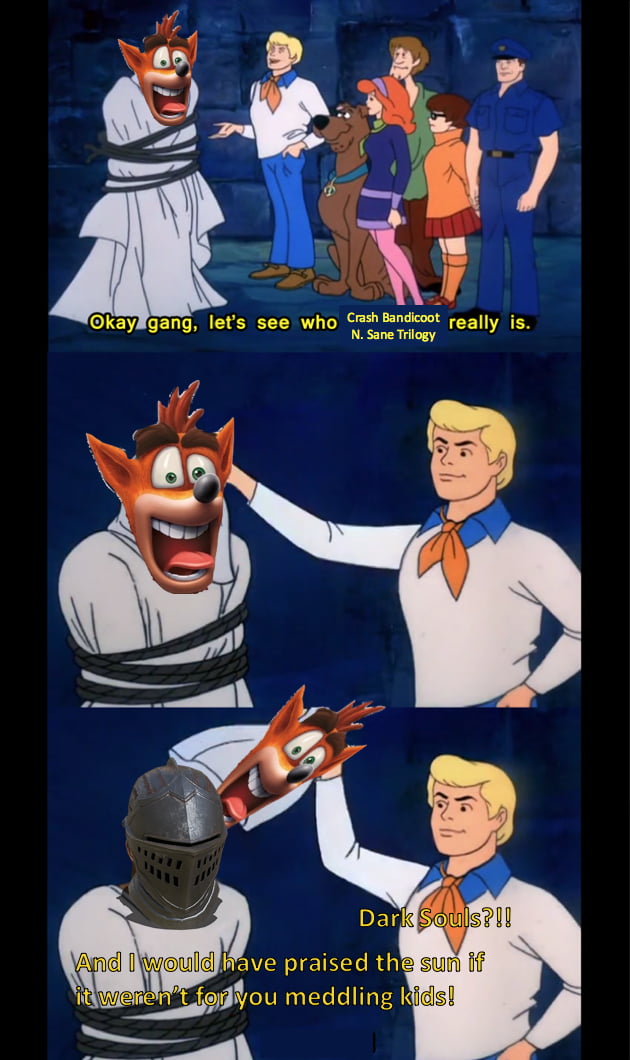 Crash Bandicoot ist überaschend hart, wer hätte damit rechnen können? Gut, dass Spiele früher schwerer waren als heute, ist keine News. Das kann jeder bestätigen, der bereits vor 2000 Gamer war. Ein authentischer Trip zu der alten Trilogie darf daher auch etwas knackiger sein als der heutige Durchschnitt. Wenn jedoch auch Crash Bandicoot Veteranen das Remake verdammt schwer finden, dann läuft möglicherweise doch etwas falsch. Das sehen scheinbar auch die Entwickler so.
Wie die Crash Bandicoot N.Sane Trilogy schwerer als die Originale wurde
Nachdem Fans die Trilogie bereits reichlich analysiert haben, meldete sich nun auch der Entwickler. Wie Vicarious Visions in einem Blogeintrag zugibt, sind einige Levels nicht gerade leicht. Die auch von den Fans bemerkten Änderungen an den Sprüngen sind auf Vicarious Vision's Versuch zurückzuführen, ein einheitliches Spielgefühl zu schaffen. Dabei nahm sich der Entwickler die Steuerung und das Spielgefühl von Teil 3 als Vorlage und übertrug sie auf die anderen Teile. Nach ausgiebigen Tests legte man sich auf die endgültige Steuerung und Sprungphysik fest. Eine Nebenwirkung davon ist ein leicht schnellerer Fall als in den Originalen. Auch die Kollisionsboxen wurden verändert. Dies hat den Effekt, das Crash auf Plattformen erst ein wenig rutscht, wenn er aufkommt. Beide Änderungen erfordern ein wenig mehr Präzison als in den Originalen. Besonders für Serienveteranen ist eine Umgewöhnungsphase also ein weiterer Frustfaktor. Wer mehr Details zu den Änderungen möchte, kann sich dieses Video ein mal anschauen:
the reason jumps feel harder in the n.sane trilogy isn't really due to falling a bit faster but because collisions can be wonky upon landing pic.twitter.com/jxbvijNU6c

— Ding Dong (@DingDongVG) 3. Juli 2017
Ich für meinen Teil bin ganz glücklich über die Bestätigung des Schwierigkeitsgrades. Da Crash Bandicoot auf den ersten Blick ziemlich simpel wirkt, habe ich schon etwas an meinen Gaming-Skills gezweifelt. Aber wie die Entwickler selbst sagen: Dafür fühlt es sich umso besser an, ein hartes Level zu schaffen.